Trip Outline
Trip Includes
Trip Excludes
Gallery
Booking
Reviews
FAQ
Home to the Indian Wild Ass and covering nearly 5000 sq km, Little Rann of Kutch, is home to many endangered species and migratory birds such as the Sarus crane, Pelicans, Flamingoes, Sandgrouse, Francolins and scores of waders and water birds.
LRK is a heaven if you want to see and photograph raptors as these abound in this landscape. From Imperial Eagles to Peregrine falcon, from Short eared owl to Merlin you will enjoy watching these majestic raptors in action.
The water bodies in LRK are filled to the brim with Lesser and Greater Flamingos. All you see is a sea of pink in blue water.
Some of the other rare gems of this place include Macqueen's Bustard, Demoiselle Crane, Sarus Crane, Sykes's Nightjar, Chestnut-bellied Sandgrouse, Great White Pelican, White-rumped Vulture, Sykes's Lark, Blyth's Reed Warbler and even an occasional sighting of Kashmir Chiffchaff.
LRK is home to more than 300+ species of birds.
If you an into mammal photography then LRK does not disappoint. This place is home to Indian Wild Ass as well as Desert Fox, Hyena, wolf, jungle cat and 40 more species of animals.
The best time to visit this park is from Nov-Feb as during the winter months the entire area has food source which attracts all the birds and animals to this place. Oct-Jan is also the breeding season of Indian Wild Ass and you can easily spot them standing in herds in this landscape.
Itineraries
Day 1
Reach LRK
Arrive at Ahmedabad airport / railway station in the morning. Travel to Zainabad gate by car.
Lunch on the way.  
Check in to our accommodation and retire for the day.
Day 2,3 and 4
Explore LRK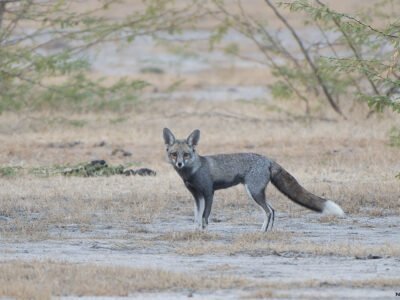 Get up around 5:30 am and start afresh.
We start early in the morning to get some good shots of the Indian Wild Ass against the rising sun. Early morning is also a good time to be near the water bodies and observe water birds in action.
After a good couple of hours of photography we stop to refresh ourselves and have our packed breakfast. After a well earned breakfast and our bellies filled we start again this time with the intention of catching activities of raptors.
Raptors are usually seen sitting during later morning hours on the ground and this gives us a good opportunity to see and photography them. Your guide and drivers will help you in finding them and getting good photographs.
In the afternoon we stop for lunch and take a little bit of break to have a breather. We will either be coming back towards the city or will find some local "Dbaha" in and around LRK for our lunch .
After a little bit of break we start again and this time to find some rare gems of LRK. Evening time is also a good time for owls, desert fox and hyena's. We will try to get good sighting to these during this time. By late evening you will also be encouraged by the guide and driver to keep a lookout for Nightjar's.
After a full day of birding we return back to our hotel and have a deserved dinner.
With our cards full as much as our bellies, your tour leader will be more than happy to share his/her experiences in the wild.
People who are interested in star gazing can be indulge in the same as the clear night sky provides ample opportunity for this.
Tired and happy we retire for the day.
Day 5
Back Home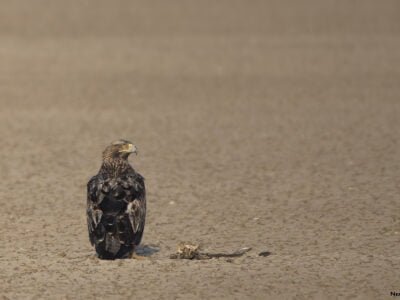 After 3 full days of birding we get up a bit late and have a leisurely breakfast.
With our card full and with loads of happy memories we start from LRK towards Ahmedabad at around 9 am.
We plan to reach Ahmedabad by 1 pm where the tour will end but our journey wont as will hope that you will join us again in our next adventure.
Ahmedabad to LRK round trip transfer by AC car
Good clean accommodation on twin sharing basis in LRK
Breakfast, Lunch, Snacks and Dinner for all days in LRK
3 full day Safari in LRK
Permit charges, entry charges, guide charges and camera charges
Personal expense such as cold drinks, beverages etc
Tips or gratuity
Anything not mentioned in Inclusions