Himalayas – home to beautiful alpine forests and pasture lands (locally known as Bugyals), waterfalls, winding streams and endless blue skies. Not a turn goes by which does not appeal to the traveller and demands that they have another look. From the roads that take you higher and higher into the mountains, one needs to squint and look closely to differentiate the snow from the lambs that are grazing on the Bugyals.
The dry mountain slopes are perfect for the camouflaged gorals to go unnoticed. The winters bring snow, turning the entire landscape green and white. But it is the summer season that brings out the vibrancy of this extraordinary landscape, with the flowering of pink and red rhododendron, the bright red and orange flowers of the Silk Cotton and Indian Coral in the northeast that attract birds. Not a minute goes by in the day when the chirping and flitting ever stops. Every stream, big or small, remote or roadside has a bird to be observed. Be it the formal tuxedo-wearing forktails or the vibrant redstarts, they are all inhabitants of the same streams. The scrub habitat is home to finches that are so beautiful that one of them is literally named the Himalayan Beautiful Rosefinch.
Even with so many colours and sounds on offer, with each passing day, the Himalayas of the North and Northeast, the streams, forests and grasslands are not only getting defaced but also degraded. Packets of your favourite crunchy potato wafers, plastic bottles of 'purified' drinking water, skin-friendly diapers for toddlers and many other products of convenience are all making themselves a part of this beautiful landscape. These waste materials have become so much a part of the habitat here that they now come complimentary with the beautiful landscapes and birds and mammals that you photograph.
What we do not realise is that the monster called 'plastic' is destroying entire freshwater systems in Northern India. In my extensive travels to Uttarakhand, Mishmi Hills as well as Namdapha National Park, I have observed that beyond cities like Almora, Nainital, Roing, Miao there are no waste management plans in place, even in smaller towns like Munsiyari, Chopta etc. There is not even a proper dump yard to collect and manage waste from a central location. With tourism picking up at these smaller towns, the situation is only bound to get worse.
Here are some images I shot of birds and mammals from the Himalayas that came with complimentary decorations.
Indian Paradise Flycatcher
Dugadda, Uttarakhand
Scaly-breasted Wren-babbler
Ginni Bend, Uttarakhand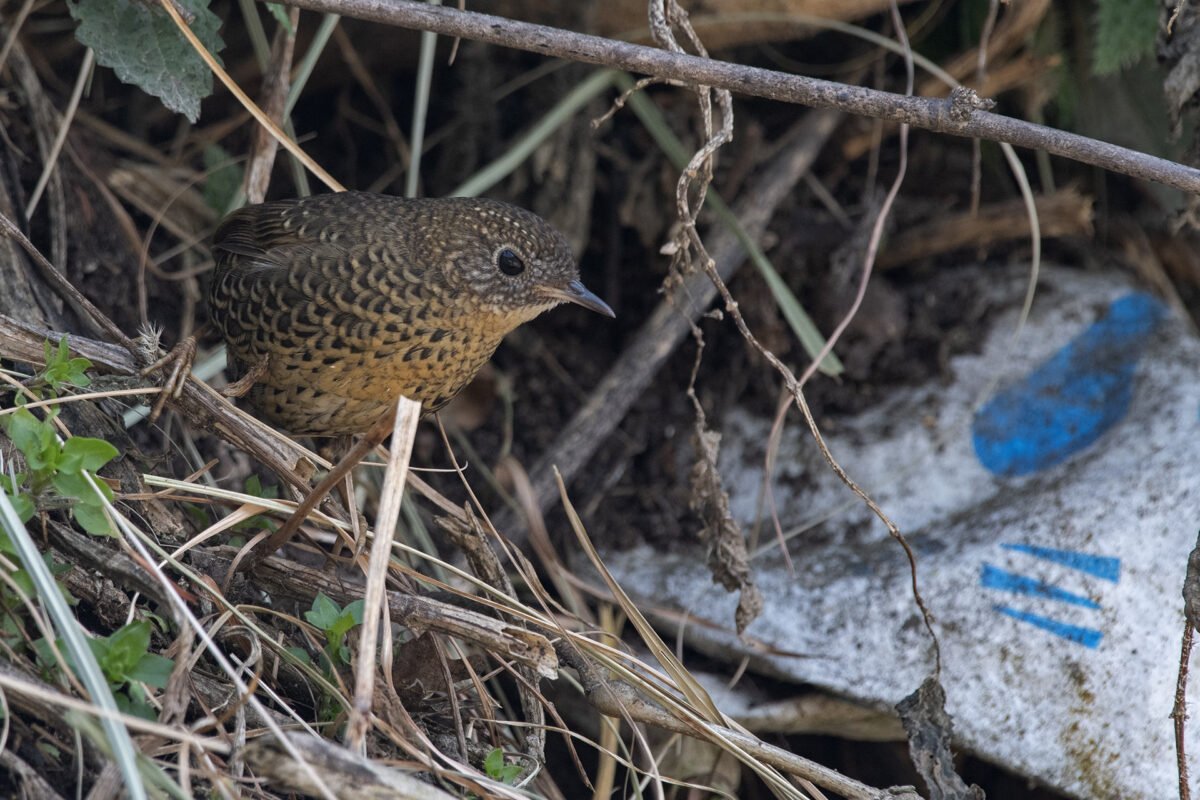 Verditer Flycatcher
Sattal, Uttarakhand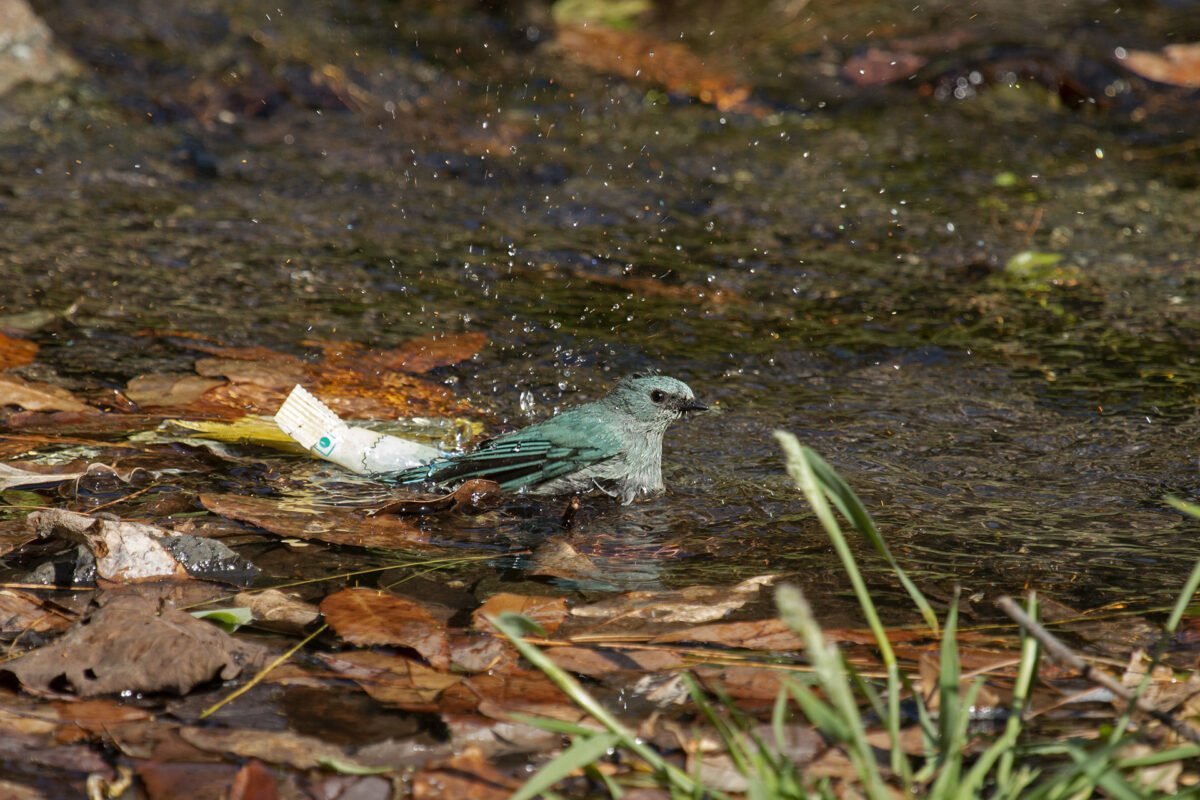 Eurasian Woodcock
Mayodia Pass, Arunachal Pradesh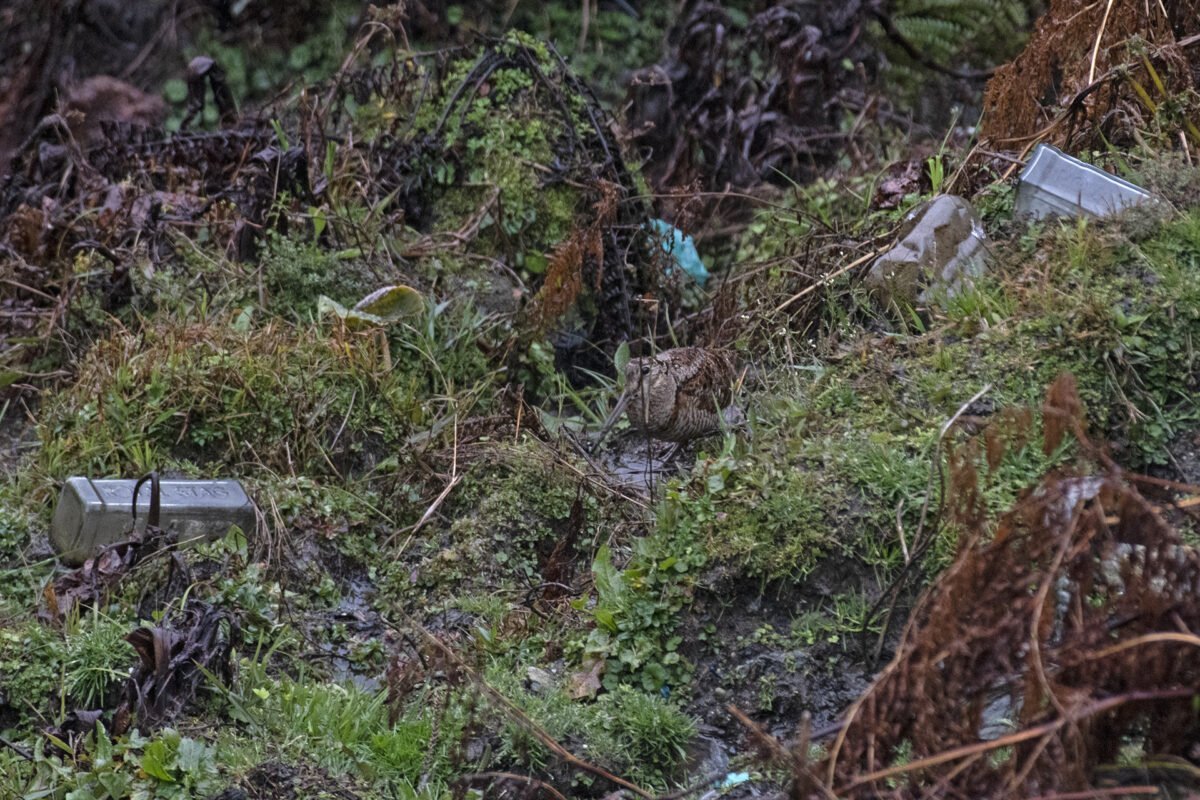 Long-billed Thrush
Ginni Bend, Uttarakhand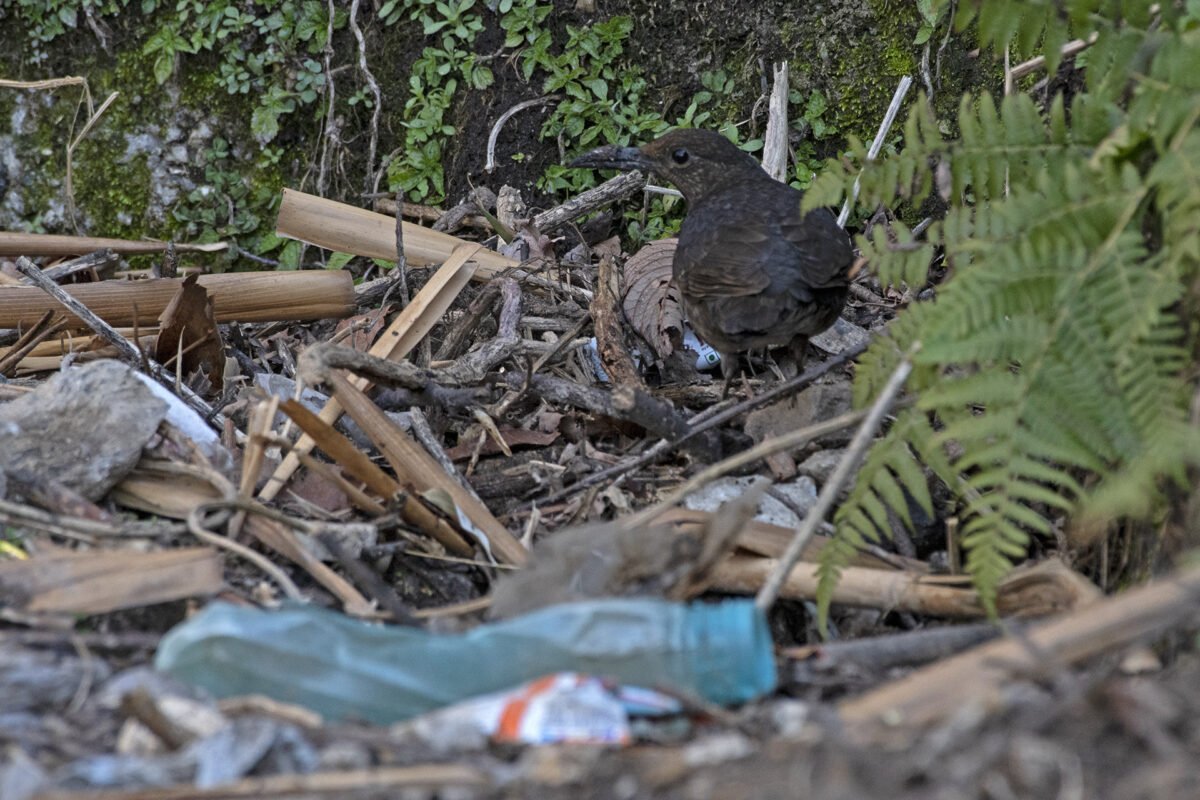 Spotted Forktail
Thal, Uttarakhand